Complete Bedroom Solution
Specializing in built-in bedroom solutions for the hospitality industry, including furnished apartments, Maromix provides an all-in-house seamless integration of all facets of your project needs, saving time and money. Through each step of the project development, our customers are provided with multiple opportunities for changes & Contributions.
Why choose Maromix Complete Bedroom Solutions?
Seamless Integration: from design conception to project completion, Maromix integrates design, manufacturing and installation solutions, all in one seamless package. Eliminating the inefficiencies involved in dealing with multiple contractors.
Quick Turn-Around: Maromix all-in-one, in-house solutions provide our customers with rapid turn around, getting projects back to operation and profitability quickly, saving our customers time and money.
More Control: checks and balances are available to our customers at each step of the process, allowing for changes, quality control and feedback. Enhancing customer experience and satisfaction.
Sample bedrooms: visiting one of our bedroom showrooms allows for a real-world experience before committing to a project. Visit our website for more information: www.maromix.com.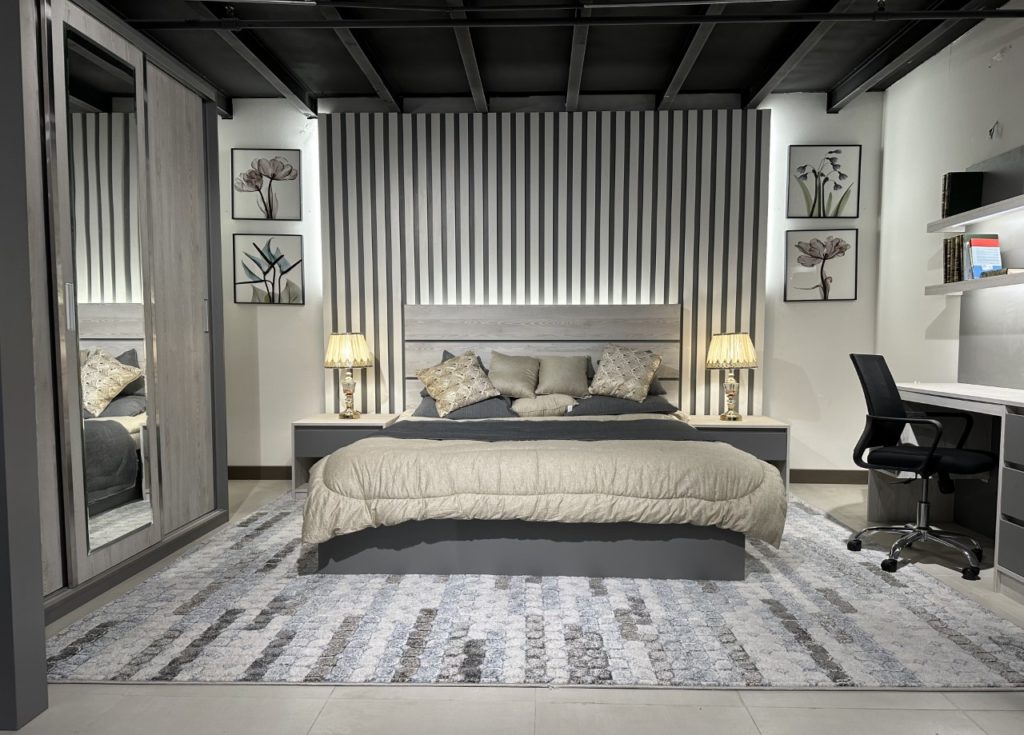 The sales and distribution process is carried out directly, taking into account the keys to success and the following strengths: superiority and quality of products, service with international standards, a wide range of sleeping systems and their accessories, a distinctive and strong brand that meets the needs of all segments of consumers.
Provide the local Arab market with products of international quality and reliability that meet the
needs of various segments of society.
Provide you with the best sleeping experience through products that are manufactured to the highest quality standards.
Beautiful design ensembles that will create a look & feel in your bedroom.
Free of smell and germs.
Gentle touch.
Remains in shape.
Luxury Cotton comforter.
Cotton %100
Fabric 250 threads Count.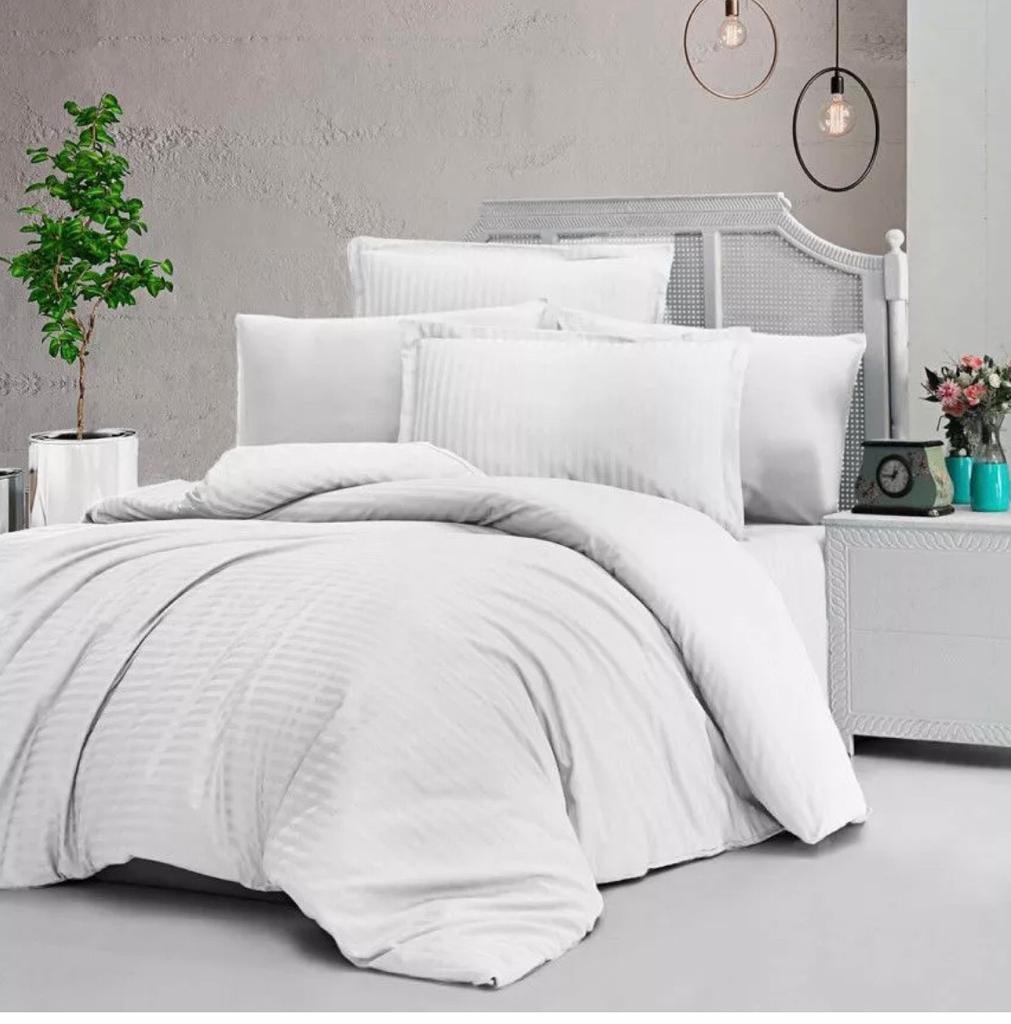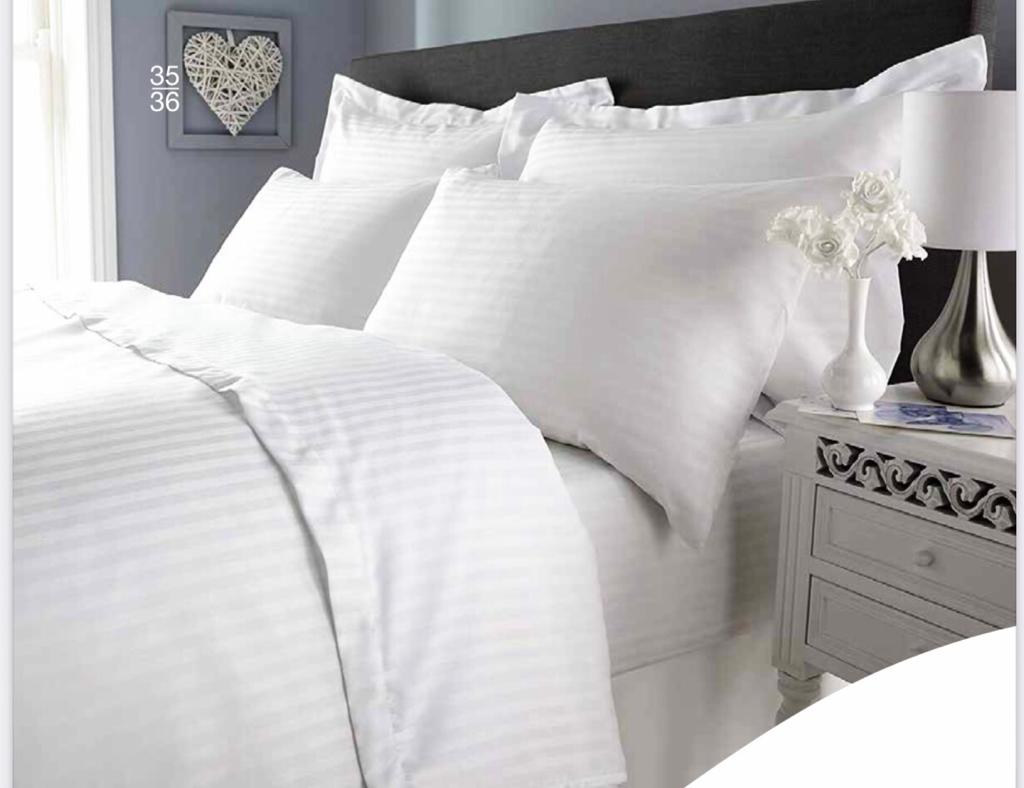 Bed Box Spring Dimension: W120cm x L200cm x H20cm Bonnell type coil released in fully-heated; treated high carbon steel springs (wire gauge 2.4mm; spring unit height 5cm). The foundation frames are constructed from seasonal wood;1 maximum moisture content 12 % and warp resistant. Squared frame; flat and all corners are reduced to match the corner of the spring mattress. All Woodstock has a minimum thickness of 2mm and securely stapled glued for diagonal rigidity. Reinforcement of the frame is carried out using cross lasts of relevant sizes(10mm thick) to give extra strength.Insulator and upholstery heavy duty configuration poly propylene netting insulator to join the wood creating a plush feel and helps reduce noise. Non-Skid paneling on the top of the foundation helps prevent the mattress from shifting.Dust covers, a spun bounded polypropylene dust cover is placed on the bottom of the foundation frame and fastened. the Comer Guards stapled to comer of frame protecting the foundation from tearing and damage. (Total Height of bed20cm). Box legs Generally, heavy duty legs for the bed are supplied with the combination of strong rug legs hight 5cm & easy of movement securely screwed into the wooden frame.
Technical Specification
Spring Unit Type: Pocket
Dimension; W120cm x L200cm x H29cm
The German pocket type (individuality in a separated pocket to prevent friction) steel structure hight 16 cm.
8.00 gm Filtron cotton bad on lower side.
Unicase-box, regular Foam 2 side wall Edges (Hl7 cm, W 10 cm, L 200cm).
Head panel with size (Hl7 cm, W 10 cm, L 200cm). Foot panel with size (H17 cm, W 10 cm, L 200cm).
3 cm High performance hard foam on each side. (6cm) both sides.
2 cm High performance soft foam as pillow top.
High quality cotton fabric with a luxurious finish quilted to 2 cm hyper soft foam sheets.
2 cm Fiber lux dacron layered on top side along with spun bonded (Non-Woven Fabric) on bottom side.
1 cm High quality soft Milton.
High quality Binding tape. 29 cm mattress is Height. Note:
Mattress ticking fabric is treated to prevent the development of fungi molds bacteria, dust mites, and their allergens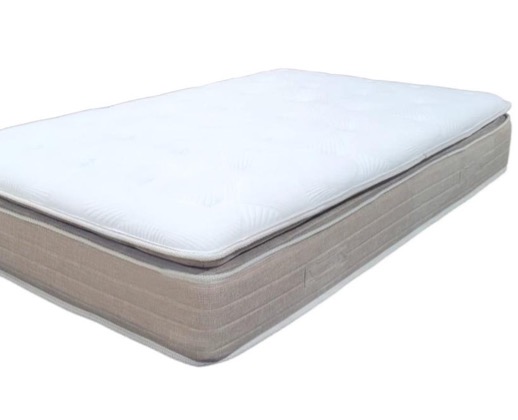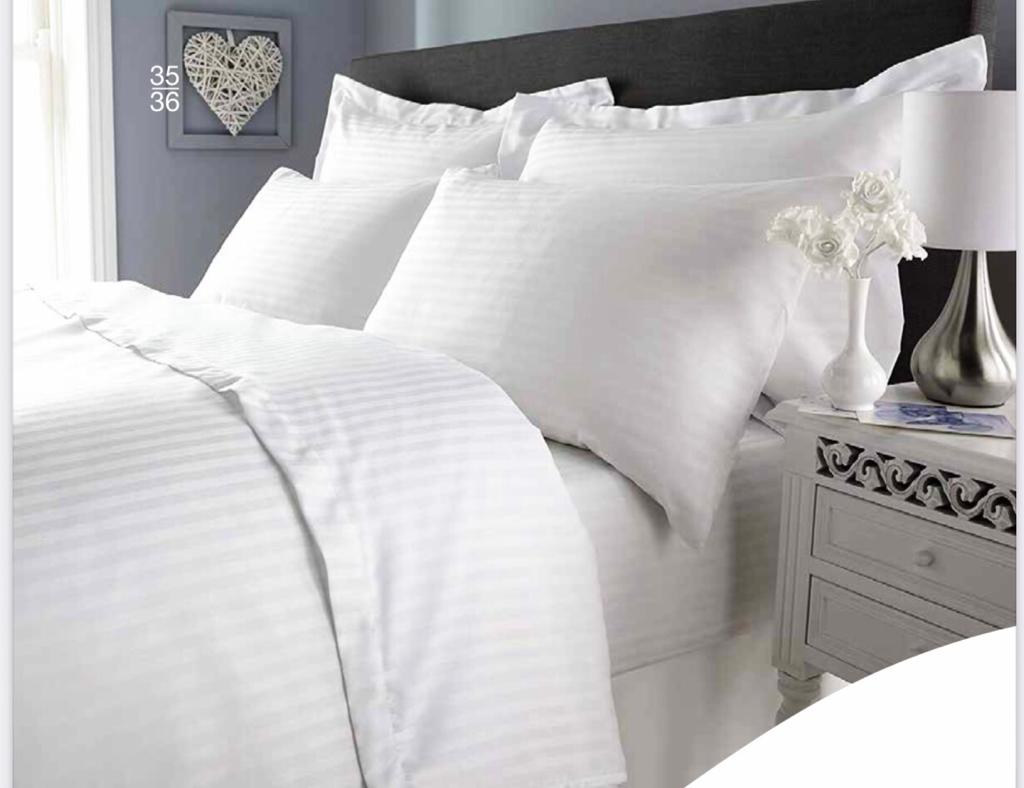 Unique Home Pillow Microfiber
Beautiful design ensembles that will create a look and feel in your bedroom.
Free of smell and germs.
Gentle touch.
Remains in shape.
Luxury microfiber pillow.
100% down proof filling 100% Microfiber.
Fabric 230 threads count.
100% Cotton with satin Pippin.
Size 51*71 +5cm